If you know me well, you may remember where I studied Photography… well it turns out I was hired by FutureRising to give an inspiring talk to 2nd Year Photography Students at BCU. As it happens that's the new name for where I studied, UCE.
So there I was 9:45am, gasping for coffee after dealing with crazy Tuesday morning traffic near Birmingham's very cool Millennium Point, meeting the top guys from Future Rising and Owen de Visser, who was also to give a talk. Another photographer came shortly afterwards and we were away!
The event was very fun, and really something I believe is vital for students at this level. Not only had the facilities improved markedly in the last twenty years but the attention to careers advice.
So I gave it my best shot! And I've got the bug for it now. I'm not actually a stranger to public speaking, but going back to the place (give or take the four walls changing) where I developed (groan) as a photographer, well it really was special.
Owen De Visser kindly shot these two frames while I was speaking, yes I did smile thank you very much!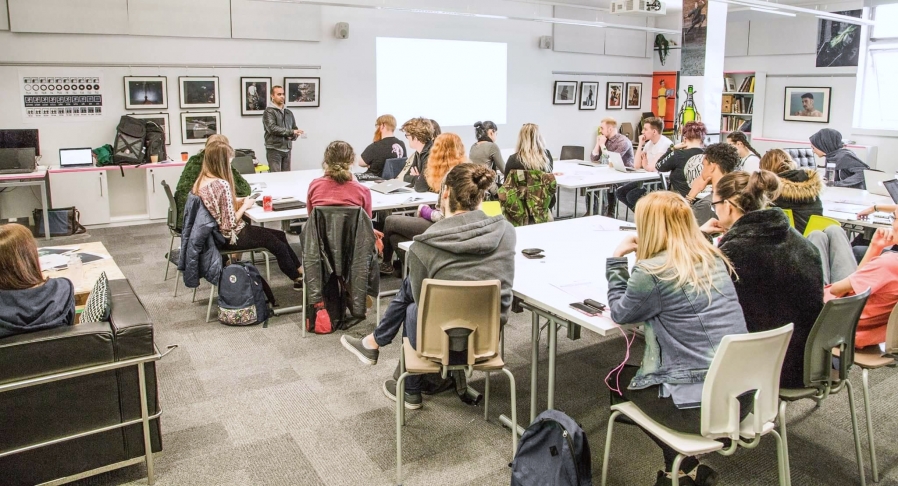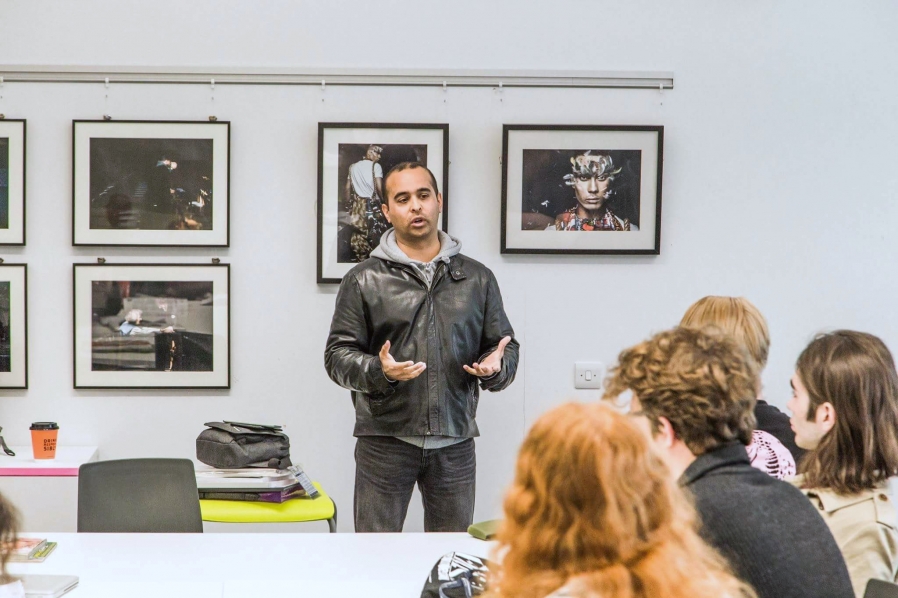 Did we manage to inspire the students present?
Well only their futures will testify to that but I personally  met some excellent people in that room. The group seemed very similar to my group, maybe we are all alike… as a whole. Though I'm not sure which of the 28 was the modern day me!
Here's a phone shot of one of the winning groups, and a pano from my iPhone.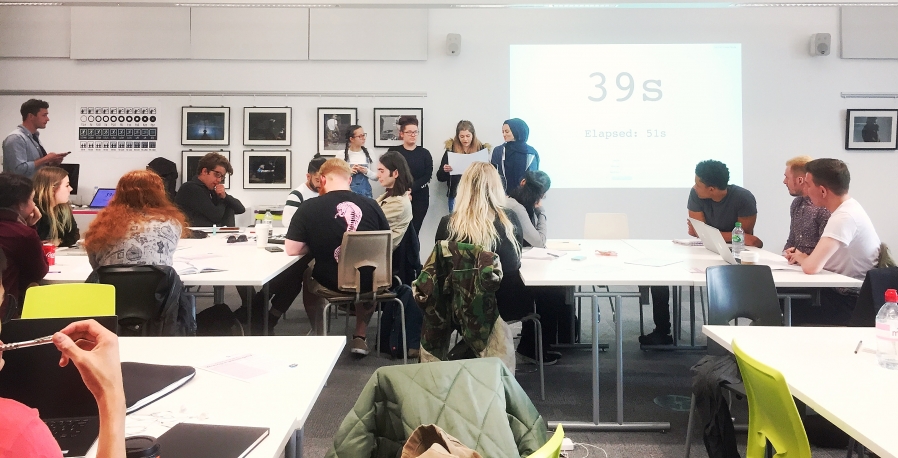 If you're crazy and calculated enough to hire me for your event just get in touch  below or via any social media outlet you follow me on. It'd be great to meet!